ON-DEMAND EVENT

Product Design in 2023 & Beyond:
What it means for your team
Your design team could be the key to driving better business results across your entire organization... even when budgets are tight.
No one knows this better than Jared Erondu, GM of Performance & VP of Design at Lattice. He has coached and advised dozens of tech companies in designing products that are simple, engaging and enjoyable to use.
Complete the form to hear his insider view on how to set your teams up for success in the new year.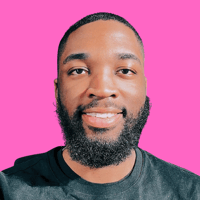 Jared Erondu is a design leader, investor, and advisor. He grew up across three continents, which has made diversity & inclusion a core part of his values.

Jared is the GM of Performance and VP of Design at Lattice, where he leads an org that aims to help shape the next generation of people-first HR software.

He is deeply passionate about community, B2B, emerging tech, and knowledge-sharing. He founded two companies and has consulted for others like Y Combinator, MIT, Google, and Greylock Partners.
Jared previously led design at Teespring and was an early designer at Omada Health. Before design, Jared was a tech journalist.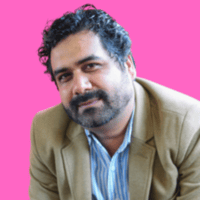 Prayag Narula is an entrepreneur and trained researcher who is dedicated to building the technology he always wished he had when conducting user research.
He is the co-founder and CEO of HeyMarvin, a qualitative user research platform that elevates the voice of your customers so you design exactly what they need.
Previously, Prayag cofounded and led LeadGenius, a venture-backed company that helps B2B sales and marketing teams save time and deliver on their revenue goals.
Prayag studied at the UC Berkeley School of Information, and he is the published author of several research papers on Human Centered Design.