ON-DEMAND EVENT



How Design Thinking Makes It Easier to Handle Big Change
The only constant in the workplace is change — especially when you're in the middle of an acquisition.
How do you collaborate with new teams? How do you consolidate product portfolios? Where do you even begin?
For UX teams, that answer's easy: Start with your users.
Gina Rahn is an expert at designing for change. In her role as Director of User Experience & Design at LINQ, she uses design thinking principles to bring new teammates together and build consistent UX processes.
Fill out the form to hear her recommendations on how to support your team through change without losing sight of your end user.
Discover Key Takeaways from Designing for Change
💡 Why user research always plays the biggest role in change management
💡 How to invite non-designers into your design thinking process
💡 Key ways to educate (and empathize with) peers who have joined your company through an acquisition
💡 Tips for communicating to senior leaders about user feedback and insights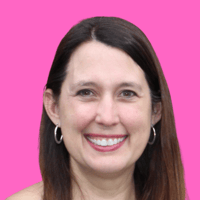 Gina Rahn is the Director of User Experience & Design at LINQ, a high-growth K-12 education software company.
She leads a team of researchers and designers who believe user experience must be intricately woven into the software development lifecycle.
Gina's greatest passion is encouraging teams to uncover true user needs, which become the foundation of strong design and product success:

"It is our responsibility to translate the users' needs into viable solutions that the teams can build."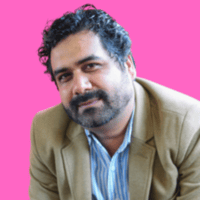 Prayag Narula is an entrepreneur and trained researcher who is dedicated to building the technology he always wished he had when conducting user research.
He is the co-founder and CEO of HeyMarvin, a qualitative user research platform that elevates the voice of your customers so you design exactly what they need.
Previously, Prayag cofounded and led LeadGenius, a venture-backed company that helps B2B sales and marketing teams save time and deliver on their revenue goals.