ON-DEMAND EVENT



Democratizing User Research: Risks & realities from the front lines
User research is a craft that practitioners hone and refine over many years. So it's no surprise that the recent "democratization" movement has left many researchers feeling confused (and concerned) about how to best promote high-quality research practices across their team.
Michele Ronsen wants to help demystify this process.
She joined us to share practical advice based on her many years of educating and coaching teams to collaborate cross-functionally while maintaining the integrity of research.
Fill out the form to see her guidance now.
Sign Up to Discover Key Takeaways
💡 The research guardrails managers should set within their organization

💡 How a common lexicon can promote more cross-team dialogue
💡 Ways to make research more inclusive to non-researchers
💡 The top benefits of up-skilling UX research practices for better decision-making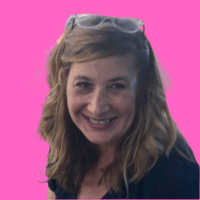 Michele Ronsen is a user research executive, coach and educator. She teaches design and user research to people around the world. Her corporate trainings and workshops are inspired by working with Fortune 500s and start-ups for more than twenty years.

In 2010, Michele founded Ronsen Consulting, a design and strategy firm specializing in human-centered research, design development and hands-on learning programs. Ten years later, she established Curiosity Tank to help more people ask better questions in order to make confident decisions. In 2020, Michele taught over 3200 students how to ask better questions and make more informed business decisions. LinkedIn also honored her with a TopVoices award in the Technology category.

Michele leads corporate workshops around the world helping teams improve their user research skills, processes, and terminology for better decision-making.
Connect with Michele on LinkedIn.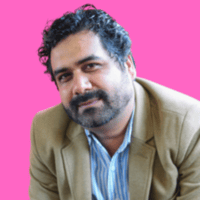 Prayag Narula is an entrepreneur and trained researcher who is dedicated to building the technology he always wished he had when conducting user research.
He is the co-founder and CEO of HeyMarvin, a qualitative user research platform that elevates the voice of your customers so you design exactly what they need.
Previously, Prayag cofounded and led LeadGenius, a venture-backed company that helps B2B sales and marketing teams save time and deliver on their revenue goals.
Prayag studied at the UC Berkeley School of Information, and he is the published author of several research papers on Human Centered Design.