ON-DEMAND VIRTUAL EVENT
How to Build a
User Research Discipline from the Ground Up
Great products are built on great research. But great research doesn't happen by magic. And oftentimes, it starts on the shoulders of one lone researcher.

Can you relate? So can Lattice's Claire Rowell, a research manager and strategist who is passionate about making work more meaningful and human for everyone.

That's why she's passing along the biggest lessons she's learned over the years.
Lessons from the First UX Researcher at a Tech Unicorn
Join the conversation to discover...
💡 The "team of one" maturity model for scaling your research foundation
💡 What it takes to elevate the voice of your user in a fast-moving organization
💡 How to find (and activate) internal champions for research
💡 Why you'll always need a growth mindset — even as your team gets bigger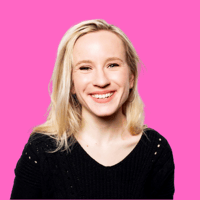 Claire Rowell leads a team of UX Researchers at Lattice, a People Success Platform. As Lattice's first Researcher, she's learned a lot about how to develop a research culture from the ground up and build the plane while you fly it. Previously, Claire was a researcher and strategist at WeWork, developing their Enterprise workplace platform and building out new offerings. Claire is passionate about making work more human through actionable insights and human-centered design.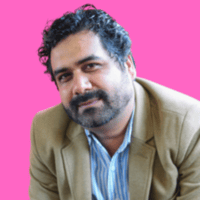 Prayag Narula is an entrepreneur and trained researcher who is dedicated to building the technology he always wished he had when conducting user research. He is the co-founder and CEO of HeyMarvin, a qualitative user research platform that elevates the voice of your customers so you design exactly what they need. Previously, Prayag cofounded and led LeadGenius, a venture-backed company that helps B2B sales and marketing teams save time and deliver on their revenue goals.